2021-04-16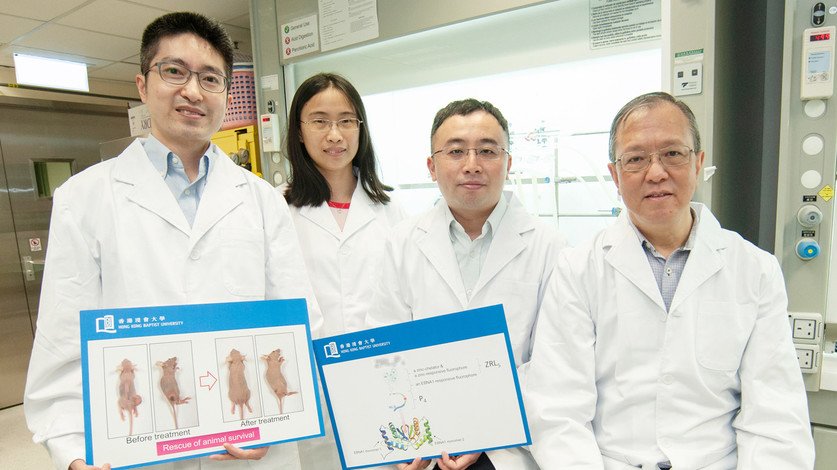 HKBU-led research project honoured with Ministry of Education award
A research project led by Professor Gary Wong, Professor and Head of the Department of Chemistry, won a second-class award in the Natural Sciences category at the Ministry of Education's Higher Education Outstanding Scientific Research Output Awards 2020 (Science and Technology).
The award-winning project is titled "The design, fundamental research and biological applications of fluorescent small molecules". Dr Lung Hong-lok, Assistant Professor of the Department of Chemistry, Professor Mak Nai-ki, Professor of the Department of Biology, and researchers from The Hong Kong Polytechnic University also participated in the project.
The Awards were set up to recognise and promote outstanding research projects at all tertiary institutions nationwide. The award is presented to academicians, researchers or units who have made remarkable contributions to the advancement of science and technology.
From HKBU eNews

https://bunews.hkbu.edu.hk/news/people/hkbu-led-research-project-honoured-with-ministry-of-education-award?utm_source=hkbunews&utm_medium=email&utm_campaign=daily_20210419