2020-08-11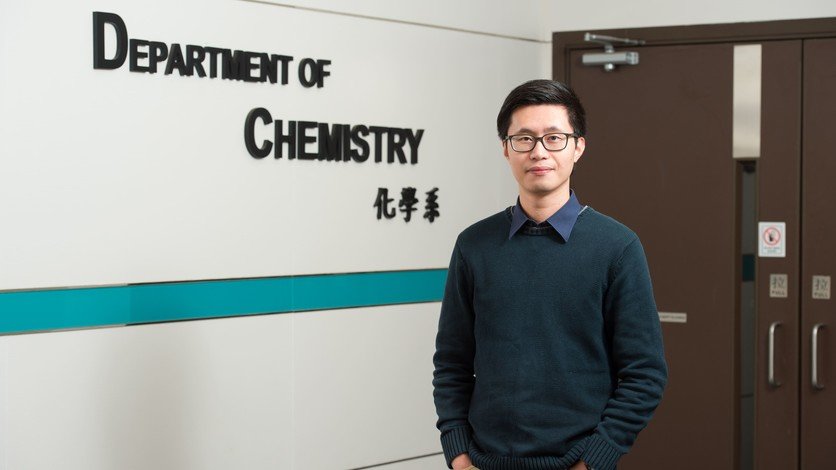 HKBU lecturer's teaching performance recognised by Royal Society of Chemistry
Dr Gray Ho Koon-sing, Lecturer of the Department of Chemistry, has been awarded Chartered Science Teacher (CSciTeach) status by the Royal Society of Chemistry in recognition of his excellence in science teaching and learning. He is the first teacher at HKBU to receive this international recognition from the Society.
Dr Ho has over six years of teaching experience at HKBU, and he has demonstrated his outstanding capabilities in science education during this time. His innovative ideas and unique approaches to teaching science have transformed students' learning into an exciting adventure both in and outside of the classroom. He also engages and motivates our future leaders in the chemistry profession with his unwavering commitment and passion in science teaching.
Licensed by the Science Council in the UK, the Royal Society of Chemistry awards CSciTeach status to individuals who combine scientific knowledge with expertise in the practice and advancement of science teaching and learning.
From HKBU eNews

https://bunews.hkbu.edu.hk/news/people/hkbu-lecturer-s-teaching-performance-recognised-by-royal-society-of-chemistry?utm_source=hkbunews&utm_medium=email&utm_campaign=daily_20200811