2019-10-17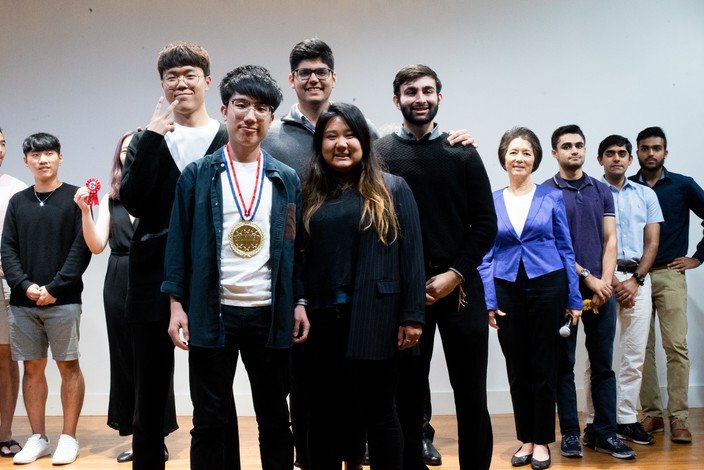 HKBU student joins winning team at entrepreneurship bootcamp
Seven HKBU students took part in the Berkeley Method of Entrepreneurship Bootcamp, which was organised by the Sutardja Center for Entrepreneurship & Technology (SCET) at the University of California, Berkeley in the USA this summer. Frankie Wong, a PhD student from HKBU's Faculty of Science, was a member of the "Smart Drug" team that won the Bootcamp competition.
The winning project proposed using smart drug development methods to enable blood thinners to automatically respond to internal conditions within the body, thus effectively controlling over-bleeding, a fatal side-effect traditionally associated with the medication.
The Bootcamp was held from 19 to 23 August. It offered students a series of learning activities, including lectures, interactive game-based exercises and one-on-one mentoring by startup experts.
Besides, eight HKBU students have been participating in SCET's Startup Semester Programme between August and December. They gained industrial insights and international exposure through attending entrepreneurship workshops and company visits in Silicon Valley with students from around the world.
From HKBU eNews
https://bunews.hkbu.edu.hk/news/global/hkbu-student-joins-winning-team-at-entrepreneurship-bootcamp?utm_source=hkbunews&utm_medium=email&utm_campaign=daily_20191017