2018-04-23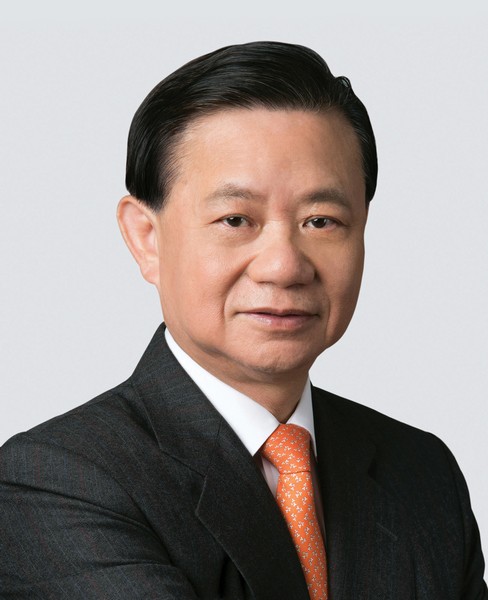 Dr. Eddie Chui Shiu-Hon receives the Distinguished Alumni Award
Dr. Eddie Chui is Chief Executive Officer of Diagnostix Group. He graduated from the Department of Chemistry of Hong Kong Baptist College, obtained a Master's degree in Analytical Biochemistry from University of Dundee, UK, a Doctoral degree in Clinical Biochemistry from The Chinese University of Hong Kong and a Doctoral degree in Traditional Chinese Medicine from Hong Kong Baptist University. He is a Fellow of the Institute of Biomedical Sciences, UK; Fellow, Chartered Chemist and Chartered Scientist of the Royal Society of Chemistry, UK; Registered Part I Medical Laboratory Technologist of Hong Kong Medical Laboratory Technologists Board, accredited Clinical Biochemist of Hong Kong Society of Clinical Chemistry and registered Chinese Medicine Practitioner, among other titles.
Dr. Chui taught at the Department of Health Sciences of the Hong Kong Polytechnic prior to establishing the Diagnsotix Group, the first private clinical laboratory in Hong Kong accredited by NATA and RCPA of Australia. Later he set up a Chinese medicine clinic, Modern TCM and was invited to establish the first NATA-accredited clinical laboratory in Macau. Currently he is an Associate Professor at the Faculty of Health Sciences at Macau University of Science and Technology, Deputy Director of Macau Institute for Applied Research in Medicine and Health, and honorary member of Oncology Group of Chinese Medicine Expert Committee of the Association of Medical and Health Exchanges across the Taiwan Strait.
Dr. Chui plays an active role in serving the community. He is the President of the Association of Hong Kong Health Care Professionals and leads the Association to provide health and medical care services in poor rural areas in Mainland China. He is also a guest host of a radio programme which educates the public on ways to maintain good health from Chinese and Western medicine perspectives. In recent years, he has been making house calls to provide free Chinese medicine consultations for older adults who live alone.
Founder of the alumni association Baptist Chemists, Dr Chiu is a Director of the HKBU Foundation. He was also an Honorary Research Fellow of the Institute for the Advancement of Chinese Medicine, a member of the Faculty of Science Advisory Committee and Visiting Lecturer of the Master of Social Work programme of HKBU. He also served as Member of the Board of Studies of the School of Chinese Medicine, The University of Hong Kong; Member of Internal Validation Panel, HKU SPACE; Member of the Animal Ethics Committee, The Hong Kong University of Science and Technology; Member of Clinical Research Ethics Committee, Macau University of Science and Technology; and as professional and academic adviser of several unions, neighborhood associations, patient organisations as well as professional and academic associations.
Dr. Chui has published 10 books. He is also an academic adviser to several traditional Chinese medicine magazines and websites, and his clinical research papers have been published in international medical journals. He was also a field supervisor of Master's degree students at The Hong Kong Polytechnic University and The Chinese University of Hong Kong.