2018-07-10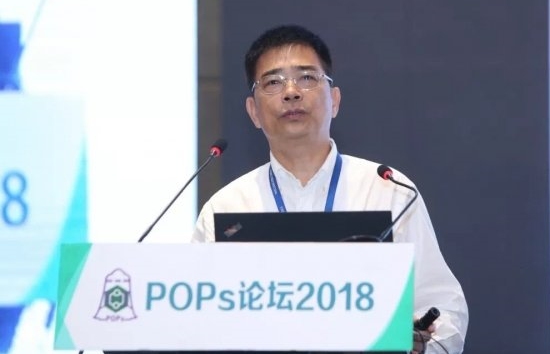 HKBU scholar receives national award for outstanding contribution to reducing persistent organic pollutants
Professor Cai Zongwei, Director of the State Key Laboratory of Environmental and Biological Analysis and Kwok Yat Wai Endowed Chair of Environmental and Biological Analysis of HKBU, was conferred the Award for Outstanding Contribution to Eliminate Persistent Organic Pollutants (POPs) by the Chinese Society for Environmental Sciences, in recognition of his exemplary accomplishments in the research relating to persistent organic pollutants.

Professor Cai was presented with the award, which is given to only one person each year, at the 2018 POPs Forum cum Chemical Environmental Safety Symposium held in Chengdu, China in May 2018.

Professor Cai's research endeavours focus on the method development and applications of chromatography coupled with mass spectrometry for trace analysis of environmental, food and biological samples. In 2003, Professor Cai facilitated the establishment of the Dioxin Analysis Laboratory at HKBU, the sole academic facility in Hong Kong to conduct research and tests on dioxins — a group of persistent environmental pollutants which have drawn global attention for the negative effects it has on human health.

Professor Cai was invited to serve as the consultant on the global persistent organic pollutants monitoring and assessment committee under the United Nations Environmental Programme (UNEP). In 2008 and 2014, he was invited by UNEP to be the Principal Author responsible for coordinating and writing the 1st and 2nd Asia-Pacific regional reports on persistent organic pollutants under the Stockholm Convention. These reports offer insights for academia and provide perspectives on assessments initiated under the Stockholm Convention, so that participating nations/regions can work together to protect human health and the environment from the harm of persistent organic pollutants.

Professor Cai also develops novel mass spectrometry-based methods for the determination of persistent organic pollutants. The methods he developed have been applied to many research and consultancy projects commissioned by the Environmental Protection Department of the HKSAR Government and other organisations. Professor Cai is committed to research on the connection between persistent organic pollutants and human diseases, and has published several papers on cutting-edge research.
from HKBU eNews